We are an American company located in Brooklyn, NY.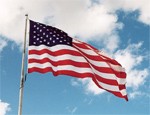 We love being at the forefront of technology, and want to support our community and nation as the go-to squad for your online needs.
We believe that American-made products and services should signify a commitment to quality and ingenuity and we aim to embody those ideals in everything we do.
With so many web development firms outsourcing work to foreign countries, Design Brooklyn is proud to say that 100% of our staffing and partnerships are located within the United States - most of which based in and around Brooklyn, NY.
Lately it seems that outsourcing is a fact of doing business - especially in the technology field. However, it can be extremely difficult to ensure that you're getting what you pay for when outsourcing web design and development. It's not unheard of to lose several months of development time because of a miscommunication or faulty translation. When you work with Design Brooklyn, you can rest assured that we'll be working closely with you to ensure your project's success - and you can take pride in helping support growth in the local community here in Brooklyn.

Interested? Drop us a line and see what we can do for you.